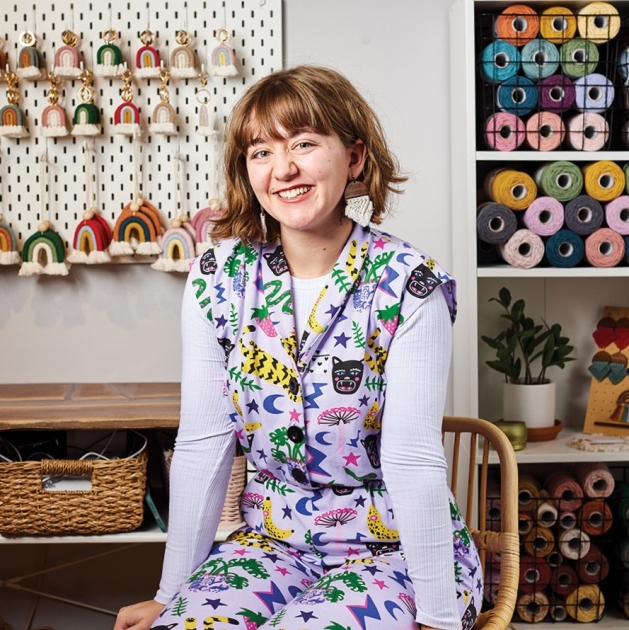 Macramé artist gets down to business.
When the world came to a halt in 2020, Maple Grove's Macey LeVahn, 19, seized the opportunity to learn something new.
LeVahn always had a love and a keen eye for all things art. Even when she was a sophomore in high school, LeVahn and her friend would send each other decorative letters while living just five minutes away from one another. When the pandemic afforded her extra time on her hands, and her strong interest to design and create was growing, LeVahn took on the art of macramé. "I picked up macramé and started out with making plant hangers," she says. "I instantly fell in love with it."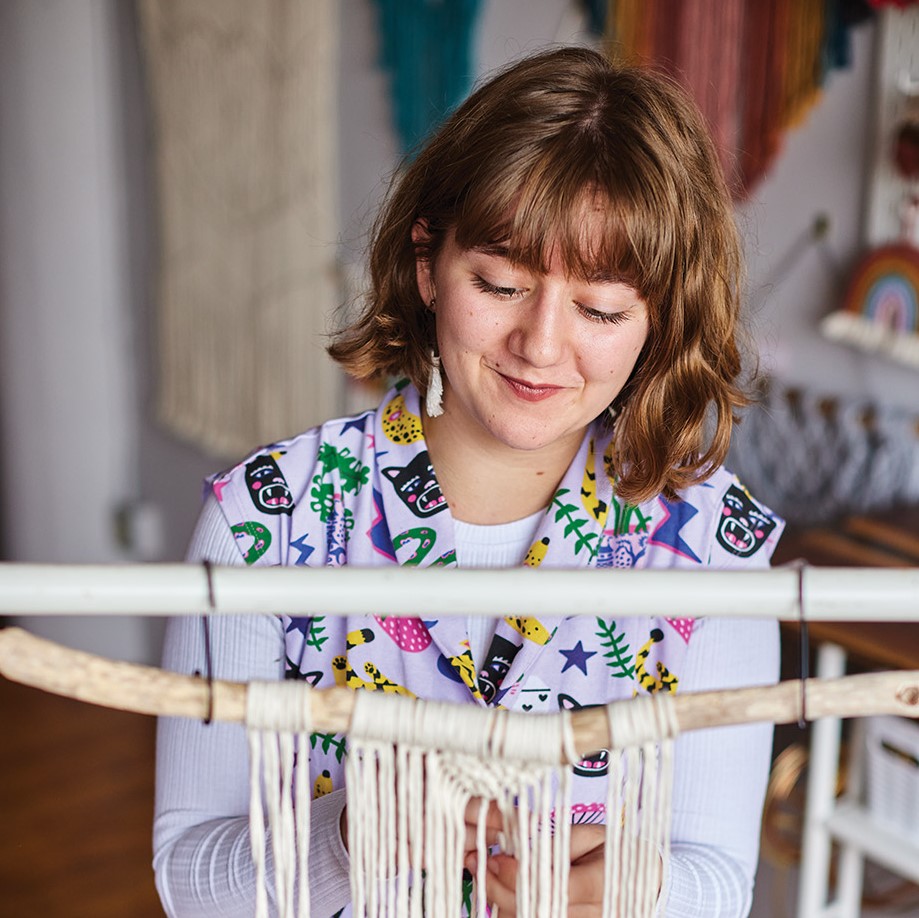 Macramé features a process that, simply stated, is basically knot making. LeVahn notes that once you get the basics down, the types of elements that can be created are expansive. She also says that, while macramé was very popular in the 1970s, today's incarnation holds a modern twist. Once LeVahn perfected her craft, she ventured toward larger and more intricate projects and began to sell them in 2020. From there, The Twistery, her online shop, was born. 
When it comes to running a business, LeVahn had experience, especially related to selling art. She previously helped her father run and operate his Etsy shop—an online platform promoted for artists to sell handcrafted items. "I was his business manager for his woodcrafting store. I ran his Etsy and his social media for three years," she says. 
With LeVahn's macramé talents and her business-like acumen, The Twistery was bound for success. Her hobby quickly turned into a full-time job. "I currently have my own studio in Minneapolis where I make a lot of the work I sell," she says. The Twistery sells a variety of macrame art, including earrings, keychains and decorative wall hangings. Custom pieces are also available for design and purchase.  
LeVahn continues to be inspired and evolve her artistic style. "I used to be really into neutrals and nude colors, but lately I love making everything within the rainbow," she says. Her work is getting attention on social media as her following continues to grow. "It's just so amazing to see people like my work, and they come back for more. That's just really the goal," she says.
What's next? LeVahn wants to continue to expand her brand in hopes of opening her first storefront and eventually hire staff, so she can focus on making art.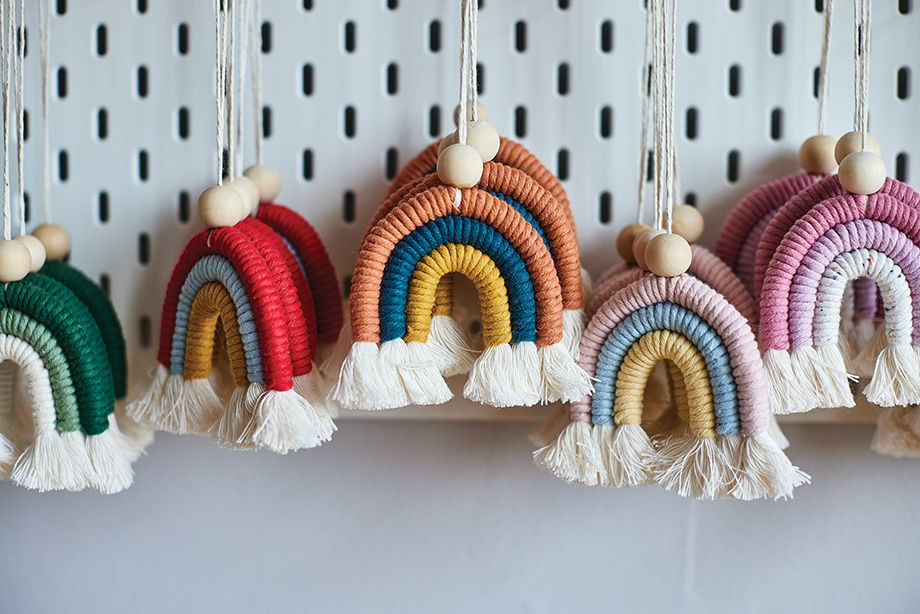 Knot New
While some of us may recall macrame from its boom in the 1970s, the art form is thought to have roots that stretch as far back as the 13th century with Arab weavers, who knotted excess thread and yarn that hung from the edges of loomed fabrics (towels, shawls and veils, for example.)
The art eventually made its way to Spain and Italy before spreading through Europe. In the late 17th century in the court of Mary II, Queen Mary taught macramé to her ladies-in-waiting. Interestingly, sailors picked up macramé, making items to sell or barter—bringing goods to China and the New World.
Enter the 19th century, and British and American sailors were crafting hammocks, bell fringes and belts. To them, the process was called square knotting and also termed macramé as McNamara's Lace.
Learn more at ancientearthhealing.com.
thetwistery.com
Instagram: @thetwistery