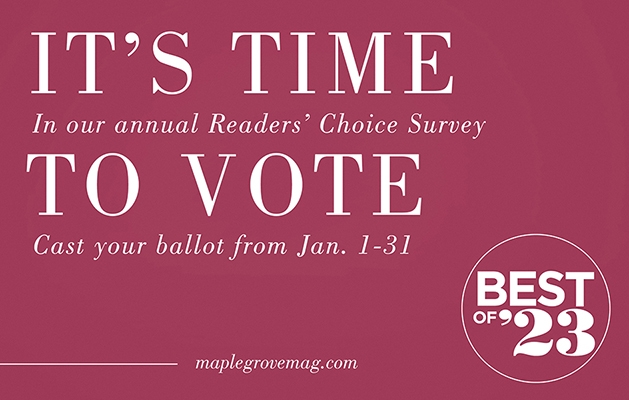 Voting for Best of Maple Grove 2023 is now open until January 31.
It's time to celebrate the best that Maple Grove has to offer! Our Best of Maple Grove 2023 annual readers' poll offers a fill-in-the-blank voting system, making it easier for voters to nominate the businesses, organizations and places that serve the Maple Grove community.
Along with returning and NEW categories, we're excited to introduce the Best of the West Metro, where voters can nominate their favorite businesses, schools and more from the wider West Metro area, and Discover Minnesota, where we give a special nod to some of the best of what our state has to offer.
Ballots must be completed by 5 p.m. January 31, 2023. Follow the link above for full voting guidelines and voting form.